Our adventure !
Hey ! We are Maëlle and Salomé and we went to a trip in Australia.
It was amazing. The landscapes are very beautyfull and the colour of the sea is incredible.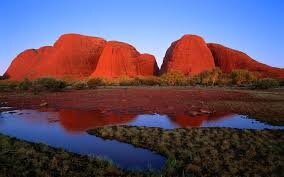 Let's tell you our adventure. During our trip we did scuba-diving and surf.
Maëlle met a beautyfull brawny diver and Salomé a wonderfull surfer.
And they asked us in wedding. So, we stayed in Australia.