26 mars 2017
Our adventure !
Hey ! We are Maëlle and Salomé and we went to a trip in Australia.
It was amazing. The landscapes are very beautyfull and the colour of the sea is incredible.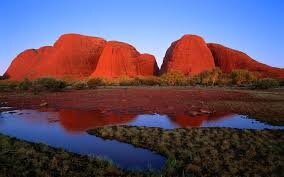 We will tell an adventure which happened us. During our trip we did scuba-diving and surf.
Maëlle met a beautyfull brawny diver and Salomé a wonderfull surfer.
And they asked us in wedding. So, we was stay live in Australia.
The city of Alice Springs
Alice Springs situed in the north of Australia, in the outback in the middle of the desert.
It was peopled by and 27,972 (2015) the area was 327.5 km2.
The weather local was 84°F.
Alice Springs is the third most large city in the territory after Darwin and Palmerstone.
It is Charles Todd in tribute to his wife, he give the name of her name at the city. But after the name of the city was Stuart in tribute to the telegraph.
The Surf
Surf is an abbreviation of surf-riding. « surf » mean in french « vagues déferlantes ( = rouleau, ras de marée) » and « riding » mean in french « chevaucher ».
The surf is a sport which is played standing on a board in order to slide on the surf, next to the ocean.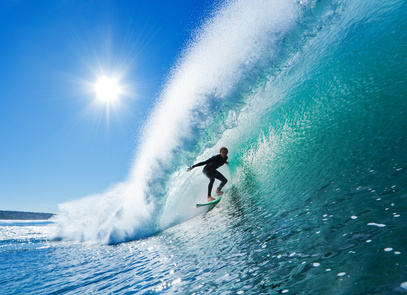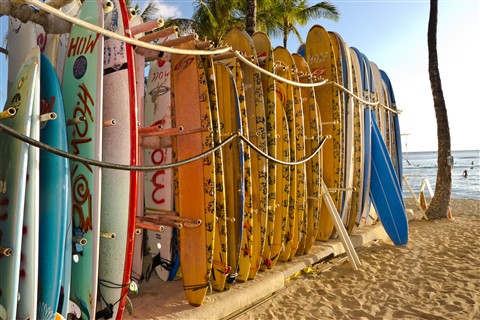 The surf was very probably created in Hawaï. The most old board was discovert by James Cook ( a british sailor and explorer ) in 1778.
The WSL ( the wolrd surf league) is a american business load of the organisation of surf world competitions for 1976.
The Surf is a very dangerous sport because of the vague, the recif and the sharks.
Mick fanning was attack by shark during the final of the J-Bay Open in South Africa. It was a traumatism for he but the triple winner in the world didn't stop play surfing.
Le surfeur Mick Fanning attaqué par un requin en pleine compétition
Rupert Murdoch
.Rupert Murdoch was a business man Austrolo-american.
He was born in 1931 in Melbourne.
He was the 32th mostpower personnality and the 76th wealth horder in the world.
At 86 years he has 13,7 billion dollars.
In 1985 he begin a United States citizen.
He was maried four time.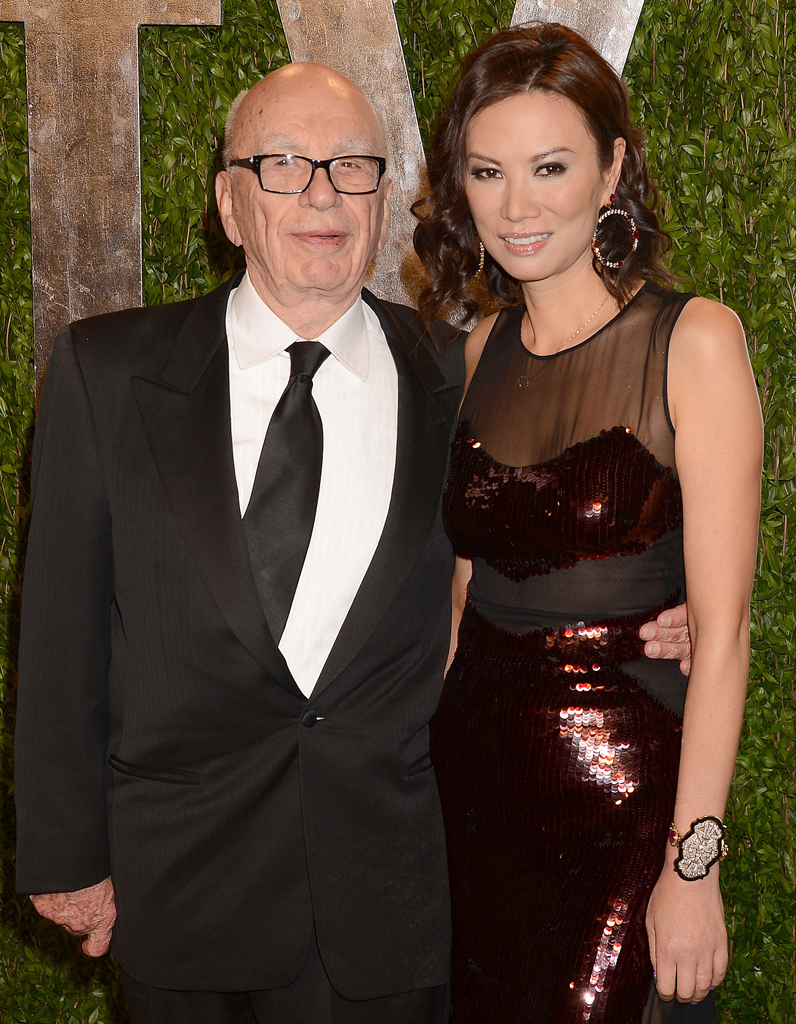 Gina Rinehart is his main rival because she earn 1,5 million by hour.
22 mars 2017
The Cockatoo
<img src="data:image/jpeg;base64,/9j/4AAQSkZJRgABAQAAAQABAAD/2wCEAAkGBxQSEhQUEhQUFhQUFBQUFBUUFBQUFBUVFBQWFhQVFhUYHCggGBolHBQVITEhJSkrLi4uFx8zODMsNygtLisBCgoKDg0OGhAQGiweHCQsLCwsLCwsLCwsLCwsLCwsLCwsLCwsLCwsLCwsLCwsLCwsLCwsLCwsNzcsLCwsLCwrLP/AABEIAPwAyAMBIgACEQEDEQH/xAAbAAABBQEBAAAAAAAAAAAAAAACAAEDBAUGB//EADsQAAEDAgQDBgQFAwQCAwAAAAEAAhEDIQQFEjEGQVETImFxgaEykbHBQlJi0fAHI+FykqKyFIIWJDP/xAAZAQADAQEBAAAAAAAAAAAAAAAAAQIDBAX/xAAiEQEBAAICAgICAwAAAAAAAAAAAQIRAyESMQRBIlETI3H/2gAMAwEAAhEDEQA/AOAclqKT0IVHBak4ehTgINIHpakEpwlsxak4cgTpAQKWpO5pG4I5iRFuqBB6HqTAppSQQ9SUoQnCAIFNKaU0oIRKUoSU6YFKTkKSARKYuSQlMj6kxckmKZFqSTJILRQmhEkkqBhPCKE6Rh0rUw+R1HNcYuG6mi3ejeD1hZoWllOZupOF+7M+Sy5blJvFeOt9swBIhdhnvD/aN7ehs8anNG0m5IXJuYRYpcXNjyTr2MsfF1gy0YrCMqAQ9gc23RpuPZcpVplpIIuF3nAd8O9vSofeCsPjDBhlYR+IH5iP3XJ8fms5cuOtMsets7I8sFdzwSe6wuAG5sY+3zWbpIsbEWI6FdtwJgYFWoebQ0eR730hYPEdGMRVtElp/wBzGk+5K24+by5csP0i46xlZEJgrlbAPbTbUI7ryQPT+FVtK6sbLNxFCQlpRQiQSKEUIi1IBMjJoRwlpTIEJiFIQgIQAkISEZTFqZIynSKSDOE8JMCJJS9l2Wdr+NrbxB3PotGrwq+Ja4HwIj3usJlQi7SQRzBgrTwXEWIpkd/UOj+977hcvLjzb3hYvG4/anistqU51McI5xI+arwvRclz6liBpIDX82G4P+k8/qhzDhek46mDSTIc0bGRZw6OBgrDH5mr48k1VXD7gOBcbrpdkd22HkqPFmRQ4Ppj4nAEeJ69NlHwlQdSrPaQRpPjBiQY9l2uNpBzbriz5Lw/I8sfVa63j2wuDsKadMgggkzHMJcTZW2o8uO8NaAfhBkyR1PeHyC3cFSj7JV8NqcCdm3Hn1WM5L/Ncz19K+TYYNpCLA97pAgR5AAAei5PG4E4zEu7MHQSJeRAta3oF3OIw0t0CzT8XUjk3w8U9HDNptn6D7BLi5bhblO7RZHHcbYTTSpNbZrLR6ABccWrs+JHVqpcG0nhgsCRBPk3f2XKYjDPZ8TXN8wQvZ+HMpxSX258/aoQlCMhCV1IMEoTwkAmRBPCSScpGQkIimKNgBCFSEKMhMAISTkJIA6bZgDcrbwfDdRw7xa3wMk/IKjk7yHt0gFzoAJ/D1XTZjxI2gdFJoe9sBzj8IPMCN1xc+fLvx442wmOt5K//wANJFqn/HmqtfhCsLtLT5y36qRnGeIBuKZ8NJHvK1su40Y4xVZoPUQW/uFz3L5ePfVX/XXJYrLalEguEEQQQefgeq67hXiA1Boq/E2IPUeP0W52dGu38LmuHL91zOK4Tq0qofQcCNWxsQDyP5go/knPjcc5q/s5+N6dZiKAMECCNo6KxhKmtt7HmOhVDLK5iCLizh08QeYV3D0ywuJILSZb1E3jyXmcl1/sayLdMbeR9kj8TQefha0IxUBAIuidT1QeYWvD8bl5Z5fSblJ7TNCJ1H0RMZZTvHRduHwdZTVZ3NTdhv4Vm47L2vBBAINjZb2lRVKS9Tjx8Jplbt4xm2VVKD4c06Se67kRyv1ss+F7FnGVMrUyxw32PMOGxC80zHh+vRmWEgfib3hHU81aGOQlCkATOCf0SOEijTFIAQoimTBigcESEoACknKZMJaLy2CDBCaVGwopUnsSZNKQKZreDzCpRM03EeG4Pou+4d4kbWGl0NeNx9x1C83RMcWkEEgjYjko8IctezHChxD2wHDnAOodCmZSc0nm0mwMdzrfcrkOFuKpIp1bO5HqF29KuHCQQubP4PFld6aTkyhUKUK6xqhYVPTXTMZJpFu09MIw1Q6wLnYLJyLivD4t72UHlzqcapaWyDbU2dxNpRJJdE3mtTliEFShGwrPoqpWoArTcFE+mqJ4/wARZU+lVe40y1jnEtIMi/iNvJYhavbcfgg9pBAIIgggELyLOMrfh3lrxae67k4eH7JkzCEkbggIQQXIUZCBMglCiTJABSSKSNGjaiTMRQltQU4TwnCNg6JME6Box+RFweYK3Mo4qfRgVSSJ+LlHj0WInhI3q+WZ8yqJa4EeYV6nm7Z0kiV4xTZoOphLT+kkeynwFSazxUmoezDmayXQWkzE+ielTVezvxTXtLQ5pMbE7qhwzkFHCueaVMML7uuXc5gE8vBeb47GNFM2a0mm7TECNIO3NdJwRxI8kUqrpho0uN3GLODvqj1SsemNcjDlQp4kFSNrDqlYS5KdV21FKHIAtKqY3AMqNLXtDgdwRIV5qcBBPPM44DBl2Hdp/Q6S30O491xOZ5XVoO01WEdDu13+k7HyXteYlwA0xJde3LmqmMy0VWlrwHA7giQqKx4iUBXacS8GupzUoAlouWXJHiwnfyK414TTpHCSdIhBIyEkRSQaFoTpU06nSyCdNCcI0BNSThMEDZIkydIzIXlzSHs+Js2/M0/EPkjCJoQEGMLaukjVp1APgXjcthWKr36g5hDYcCSBeB0S7MG/Prt8+qJGtH5O34c4oDxpeRaxvtymCuppYsPEtPTzXiuOo2DuY+i7PhjMLUwCSDOoOJ1NjaPDkmcjv6eLuFoUqsrmsPjAT7LWw1SyNJbDHKZpVCnVVplRIK2btIDag2ZJcP0nc+is4d4c0OBkHaFITIWJgAcPWNHenUl9L9P5m/M+6PsNatRBF15hxzw92bu2pt7p/wD0A2aT+IDp1Xq0SszMaAcCCAQQQQdiDuEy08Kc1RuWvnuXdhWfT5Ay3xa64+Vx6LLc1UhEUk5akgkLAiRYiznD9R+qjCloJE1CnCYEnATBOCgEAihOkgGhEEycIA00JIglTRVx3T5KLKsx7Mwdid+bZ3U9Yd0+RWLTBBIIiLpKxeiYDH3Fwf1AztsbLqMFjwf57rznh7E6jpcADyPM9ZXW4emW3btMx+3REVXXYbEStCk9c5gcTJC26L00WNFr1Qz7DF7A9lqlJ2tviB8TT5j6Ky1yImRCkiyvGirTa8c9x0PNHiWLmuGcaKderh3HvBxLR1Hh6fRdTUTgrz3+oOXSxtUC7HaXH9Loj/l9VwTwvZM7wQq0qjD+JpHkYsfQ3Xj1VpBIIuCQfMGCqlRVZwTp3JJpV67u87/Ufqgagqu7x8z9U4KmNEoSQtKKUwIIihaiQDynQowgGCMBMjCAaE6cJOSAKmx8j9Fe4owTQzC1QI1s0OPV2kOaVShdLnFDtcsY4b0wz009xyWXUXiw8lc0kTAMdeY5russAcPRea0jph3iAfPeV02UZwGBpDrE6YPL1RjVV11NgGy1cPVjdc3/AOeLRziR0/kK9RxgO9vNUmujFWyfWZHQ81Ro4idlbpvspS4HimucNj2VRyLHnxFw72Xp9N8tBGxC8y/qaB2lLqWuHuvQMjqzh6R602f9Qpw9Ky9RJi22+a8n4uwnZ4l9rPh49fi9x7r1qvyXC/1CwcsZUG7HaT5P/wAtHzVxnfTgHhOnckqSxn1e8fM/VSses99S58/upadRJbQaVIFUpvVhjkBO1E1RBykaUAUIoTSiBQDIpTSkCgCSSCSAULqOEndrSrYaYcP7jJ2IdYtI6SPdcyrOVYx1GvTqN5HS4dWutCVm4rGixOAA1NiDzB5ELOwR0S0gRIkfRdnxjQDdOKpyadaGvP5X8nHpMEHxC5Su1riHCYeLxuCLSscdtfbawZLmgt8BB6t2C0aGKGzxHIzf18lzGW4x1Gp2dSb7GbH9wQt9zdY1AnwP7rTaXSYGqORjaekEWK0hiIK5LLarm6WPuQIBtt0/nVaeNeRSLm3LRqHj4Kqmxgf1ErzVpiRZh+q73hKtqwlE/oaPkF5BxDmgrVGvG2mP8L0H+nmaB+GDOdIlp8jcH5fRTjDynTs3u7wWLxJhO1o1G8y0keYu33C0jVAMnYBR4u8+SrTN4qR/P56pK5nNDs69Vv6yR5Ekj6pKoiuIqOufP7oqb1Xqm5/nNJrlMaVo0qqsU6iy21FPTqpk02vUrXrPZVU7KiAvNepGuVNr1IHICykog5GCgJAnTNToApTObIhJOUB0GDL8Zgq+GDnds0B7bgNqBpBAPQmIPoVyWUYsu1U3yC0yLQ4EGHAhaGFxT6Tg+m4tcNiPHceIXO4lzqdfWTOokknnq+In5qNaq5k76rkTsRQ1tHfZNhuesfzms/KMS9jtLp9R0tsuw4IxofTBHMX8wFR4zyjTVbVpju1LVAOThs8dJH0Ss0qKrKne8DfyP3WlWf8A2XX/AAlY1B94O61Wn+07/SVVvQecNoSHGPx/QK7w7mzsPVa5pOmQHtH4m9I6810fCeCDgdTdy4jwkrZwfCVJlYVbmDIbylPx6La1Q4iZVxLKLZjR2hJtLm3DIN52Poukc6V5PxZldSlWdVE6XO1NcLFvPlsum4Czp9akWVXanUzp1H4i07F3U+KU/RXGMvjmjFdrvzMj1aT+6ZXuP6dqR/UW/MT9klePpjZ28gq7nz+6CUVbc+ajJUxpRhyNrlDKdMlptRT06qz9SNj0HprsqKdr1k06ytUqqCaTXqRhVNj1PTcgLgRBQscpQUAaZyQTFAIqpmGFFRhHMXCtJBGiaX9McyioaRPiPkZXq1amHN7y8WySg6nixUZBaLuBN4JEgAL0fL8+cGuD+83U4t6gEy1o6wEt7i52izbJge9Ts4Xjr1XNZnj30maYIJkdf509V1dbP6LSAXiT+EXPO1vJchnGYsqYpjAO6QXCeUDf5qOlx1XDOBDaW/fuXDohw+bPfUc0U/7YMNfO/UwuaZnDWUi8l0EkWO4mFcyjPqLtIk32JFj68lWV16TO3W18OKrC1wBDgRfxELznhaqcPjTTdYOLmHzGy9KwpkA9dlwXGmBdSr9u0W1NfI6tguB8wlbqynr6bPHLZoMP5Xj3BH3CSfPn68K9wuC1rwelwUleNZ2dvGaxufNRI6u580CRnCdCkmRIgUMpgUGma5WKb1UBRtckGlSqq3Tesqm9XKNRMmkx6sMcqNNysU3IC0EkDXIwgiKSScIJn5Pjv/t1GnY90f8AqD+61svxWuk+kTD6VQ21OaS28WEGLhc3mOEc1767TOlzXQB1MGfl7rVo4inWe2tTtVMNqSIDoFyI3N/YLLOtuOdpnnTAiRJ3k8upPsqFDFMZiHOv3adhNhNzclabwRZx0zOl+7Z6Hp/Lrkcyovp1DrEajPUETNvko47utOWajo8U8ChRa4S8s1abcon1kqpg8wDYbB0kjfl+Ei211HVe+s+mRJ009YJsdIkkiB6Jn4oMlwH4ZvBOounTtcWn1VWJmnSZRnj6XeYTAiGkktiY0RyB68pXW4bOaOL10azAxz22a5wIJbzYbSYJ5LzJ2KeGaqWwcC6BdrgAQY5t2Vp2b62Gr+Jumxggcp6ggjfwU9qvbrsref8AxK9B/wAVDtKRneGiWH1EFJZ2Q4x1So9x2rUIPi9os4+lklpKyy9vOam6CFJVFyolaacpiUihTB0kydAh5VnCUdZ5x4dVXptkgbSQJ6Suhw2HbSaQ62r4TPMSf55KMstKxx3Vw4YaPhhkQbCR0Kp4fKqjm6mDU2SByNucFXqoqMIh4Ld3NiZPQytvBZpTDdJt4EGx5gWh����������������������������������������������������������������������������������������������������������������������������������������������������������������������������������������������������������������������������������������������������������������������������������������������������������������������������������������������������������������������������������������������������������������������������������������������������������������������������������������������������������������������������������������������������������������������������������������������������������������������������������������������������������������������������������������������������������������������������������������������������������������������������������������������������������������������������������������������������������������������������������������������������������������������������������������������������������������������������������������������������������������������������������������������������������������������������������������������������������������������������������������������������������������������������������������������������������������������������������������������������������������������������������������������������������������������������������������������������������������������������������������������������������������������������������������������������������������������������������������������������������������������������������������������������������������������������������������������������������������������������������������������������������������������������������������������������������������������������������������������������������������������������������������������������������������������������������������������������������������������������������������������������������������������������������������������������������������������������������������������������������������������������������������������������������������������������������������������������������������������������������������������������������������������������������������������������������������������������������������������������������������������������������������������������������������������������������������������������������������������������������������������������������������������������������������������������������������������������������������������������������������������������������������������������������������������������������������������������������������������������������������������������������������������������������������������������������������������������������������������������������������������������������������������������������������������������������������������������������������������������������������������������������������������������������������������������������������������������������������������������������������������������������������������������������������������������������������������������������������������������������������������������������������������������������������������������������������������������������������������������������������������������������������������������������������������������������������������������������������������������������������������������������������������������������������������������������������������������������������������������������������������������������������������������������������������������������������������������������������������������������������������������������������������������������������������������������������������������������������������������������������������������������������������������������������������������������������������������������������������������������������������������������������������������������������������������������������������������������������������������������������������������������������������������������������������������������������������������������������������������������������������������������������������������������������������������������������������������������������������������������������������������������������������������������������������������������������������������������������������������������������������������������������������������������������������������������������������������������������������������������������������������������������������������������������������������������������������������������������������������������������������������������������������������������������������������������������������������������������������������������������������������������������������������������������������������������������������������������������������������������������������������������������������������������������������������������������������������������������������������������������������������������������������������������������������������������������������������������������������������������������������������������������������������������������������������������������������������������������������������������������������������������������������������������������������������������������������������������������������������������������������������������������������������������������������������������������������������������������������������������������������������������������������������������������������������������������������������������������������������������������������������������������������������������������������������������������������������������������������������������������������������������������������������������������������������������������������������������������������������������������������������������������������������������������������������������������������������������������������������������������������������������������������������������������������������������������������������������������������������������������������������������������������������������������������������������������������������������������������������������������������������������������������������������������������������������������������������������������������������������������������������������������������������������������������������������������������������������������������������������������������������������������������������������������������������������������������������������������������������������������������������������������������������������������������������������������������������������������������������������������������������������������������������������������������������������������������������������������������������������������������������������������������������������������������������������������������������������������������������������������������������������������������������������������������������������������������������������������������������������������������������������������������������������������������������������������������������������������������������������������������������������������������������������������������������������������������������������������������������������������������������������������������������������������������������������������������������������������������������������������������������������������������������������������������������������������������������������������������������������������������������������������������������������������������������������������������������������������������������������������������������������������������������������������������������������������������������������������������������������������������������������������������������������������������������������������������������������������������������������������������������������������������������������������������������������������������������������������������������������������������������������������������������������������������������������������������������������������������������������������������������������������������������������������������������������������������������������������������������������������������������������������������������������������������������������������������������������������������������������������������������������������������������������������������������������������������������������������������������������������������������������������������������������������������������������������������������������������������������������������������������������������������������������������������������������������������������������������������������������������������������������������������������������������������������������������������������������������������������������������������������������������������������������������������������������������������������������������������������������������������������������������������������������������������������������������������������������������������������������������������������������������������������������������������������������������������������������������������������������������������������������������������������������������������������������������������������������������������������������������������������������������������������������������������������������������������������������������������������������������������������������������������������������������������������������������������������������������������������������������������������������������������������������������������������������������������������������������������������������������������������������������������������������������������������������������������������������������������������������������������������������������������������������������������������������������������������������������������������������������������������������������������������������������������������������������������������������������������������������������������������������������������������������������������������������������������������������������������������������������������������������������������������������������������������������������������������������������������������������������������������������������������������������������������������������������������������������������������������������������������������������������������������������������������������������������������������������������������������������������������������������������������������������������������������������������������������������������������������������������������������������������������������������������������������������������������������������������������������������������������������������������������������������������������������������������������������������������������������������������������������������������������������������������������������������������������������������������������������������������������������������������������������������������������������������������������������������������������������������������������������������������������������������������������������������������������������������������������������������������������������������������������������������������������������������������������������������������������������������������������������������������������������������������������������������������������������������������������������������������������������������������������������������������������������������������������������������������������������������������������������������������������������������������������������������������������������������������������������������������������������������������������������������������������������������������������������������������������������������������������������������������������������������������������������������������������������������������������������������������������������������������������������������������������������������������������������������������������������������������������������������������������������������������������������������������������������������������������������������������������������������������������������������������������������������������������������������������������������������������������������������������������������������������������������������������������������������������������������������������������������������������������������������������������������������������������������������������������������������������������������������������������������������������������������������������������������������������������������������������������������������������������������������������������������������������������������������������������������������������������������������������������������������������������������������������������������������������������������������������������������������������������������������������������������������������������������������������������������������������������������������������������������������������������������������������������������������������������������������������������������������������������������������������������������������������������������������������������������������������������������������������������������������������������������������������������������������������������������������������������������������������������������������������������������������������������������������������������������������������������������������������������������������������������������������������������������������������������������������������������������������������������������������������������������������������������������������������������������������������������������������������������������������������������������������������������������������������������������������������������������������������������������������������������������������������������������������������������������������������������������������������������������������������������������������������������������������������������������������������������������������������������������������������������������������������������������������������������������������������������������������������������������������������������������������������������������������������������������������������������������������������������������������������������������������������������������������������������������������������������������������������������������������������������������������������������������������������������������������������������������������������������������������������������������������������������������������������������������������������������������������������������������������������������������������������������������������������������������������������������������������������������������������������������������������������������������������������������������������������������������������������������������������������������������������������������������������������������������������������������������������������������������������������������������������������������������������������������������������������������������������������������������������������������������������������������������������������������������������������������������������������������������������������������������������������������������������������������������������������������������������������������������������������������������������������������������������������������������������������������������������������������������������������������������������������������������������������������������������������������������������������������������������������������������������������������������������������������������������������������������������������������������������������������������������������������������������������������������������������������������������������������������������������������������������������������������������������������������������������������������������������������������������������������������������������������������������������������������������������������������������������������������������������������������������������������������������������������������������������������������������������������������������������������������������������������������������������������������������������������������������������������������������������������������������������������������������������������������������������������������������������������������������������������������������������������������������������������������������������������������������������������������������������������������������������������������������������������������������������������������������������������������������������������������������������������������������������������������������������������������������������������������������������������������������������������������������������������������������������������������������������������������������������������������������������������������������������������������������������������������������������������������������������������������������������������������������������������������������������������������������������������������������������������������������������������������������������������������������������������������������������������������������������������������������������������������������������������������������������������������������������������������������������������������������������������������������������������������������������������������������������������������������������������������������������������������������������������������������������������������������������������������������������������������������������������������������������������������������������������������������������������������������������������������������������������������������������������������������������������������������������������������������������������������������������������������������������������������������������������������������������������������������������������������������������������������������������������������������������������������������������������������������������������������������������������������������������������������������������������������������������������������������������������������������������������������������������������������������������������������������������������������������������������������������������������������������������������������������������������������������������������������������������������������������������������������������������������������������������������������������������������������������������������������������������������������������������������������������������������������������������������������������������������������������������������������������������������������������������������������������������������������������������������������������������������������������������������������������������������������������������������������������������������������������������������������������������������������������������������������������������������������������������������������������������������������������������������������������������������������������������������������������������������������������������������������������������������������������������������������������������������������������������������������������������������������������������������������������������������������������������������������������������������������������������������������������������������������������������������������������������������������������������������������������������������������������������������������������������������������������������������������������������������������������������������������������������������������������������������������������������������������������������������������������������������������������������������������������������������������������������������������������������������������������������������������������������������������������������������������������������������������������������������������������������������������������������������������������������������������������������������������������������������������������������������������������������������������������������������������������������������������������������������������������������������������������������������������������������������������������������������������������������������������������������������������������������������������������������������������������������������������������������������������������������������������������������������������������������������������������������������������������������������������������������������������������������������������������������������������������������������������������������������������������������������������������������������������������������������������������������������������������������������������������������������������������������������������������������������������������������������������������������������������������������������������������������������������������������������������������������������������������������������������������������������������������������������������������������������������������������������������������������������������������������������������������������������������������������������������������������������������������������������������������������������������������������������������������������������������������������������������������������������������������������������������������������������������������������������������������������������������������������������������������������������������������������������������������������������������������������������������������������������������������������������������������������������������������������������������������������������������������������������������������������������������������������������������������������������������������������������������������������������������������������������������������������������������������������������������������������������������������������������������������������������������������������������������������������������������������������������������������������������������������������������������������������������������������������������������������������������������������������������������������������������������������������������������������������������������������������������������������������������������������������������������������������������������������������������������������������������������������������������������������������������������������������������������������������������������������������������������������������������������������������������������������������������������������������������������������������������������������������������������������������������������������������������������������������������������������������������������������������������������������������������������������������������������������������������������������������������������������������������������������������������������������������������������������������������������������������������������������������������������������������������������������������������������������������������������������������������������������������������������������������������������������������������������������������������������������������������������������������������������������������������������������������������������������������������������������������������������������������������������������������������������������������������������������������������������������������������������������������������������������������������������������������������������������������������������������������������������������������������������������������������������������������������������������������������������������������������������������������������������������������������������������������������������������������������������������������������������������������������������������������������������������������������������������������������������������������������������������������������������������������������������������������������������������������������������������������������������������������������������������������������������������������������������������������������������������������������������������������������������������������������������������������������������������������������������������������������������������������������������������������������������������������������������������������������������������������������������������������������������������������������������������������������������������������������������������������������������������������������������������������������������������������������������������������������������������������������������������������������������������������������������������������������������������������������������������������������������������������������������������������������������������������������������������������������������������������������������������������������������������������������������������������������������������������������������������������������������������������������������������������������������������������������������������������������������������������������������������������������������������������������������������������������������������������������������������������������������������������������������������������������������������������������������������������������������������������������������������������������������������������������������������������������������������������������������������������������������������������������������������������������������������������������������������������������������������������������������������������������������������������������������������������������������������������������������������������������������������������������������������������������������������������������������������������������������������������������������������������������������������������������������������������������������������������������������������������������������������������������������������������������������������������������������������������������������������������������������������������������������������������������������������������������������������������������������������������������������������������������������������������������������������������������������������������������������������������������������������������������������������������������������������������������������������������������������������������������������������������������������������������������������������������������������������������������������������������������������������������������������������������������������������������������������������������������������������������������������������������������������������������������������������������������������������������������������������������������������������������������������������������������������������������������������������������������������������������������������������������������������������������������������������������������������������������������������������������������������������������������������������������������������������������������������������������������������������������������������������������������������������������������������������������������������������������������������������������������������������������������������������������������������������������������������������������������������������������������������������������������������������������������������������������������������������������������������������������������������������������������������������������������������������������������������������������������������������������������������������������������������������������������������������������������������������������������������������������������������������������������������������������������������������������������������������������������������������������������������������������������������������������������������������������������������������������������������������������������������������������������������������������������������������������������������������������������������������������������������������������������������������������������������������������������������������������������������������������������������������������������������������������������������������������������������������������������������������������������������������������������������������������������������������������������������������������������������������������������������������������������������������������������������������������������������������������������������������������������������������������������������������������������������������������������������������������������������������������������������������������������������������������������������������������������������������������������������������������������������������������������������������������������������������������������������������������������������������������������������������������������������������������������������������������������������������������������������������������������������������������������������������������������������������������������������������������������������������������������������������������������������������������������������������������������������������������������������������������������������������������������������������������������������������������������������������������������������������������������������������������������������������������������������������������������������������������������������������������������������������������������������������������������������������������������������������������������������������������������������������������������������������������������������������������������������������������������������������������������������������������������������������������������������������������������������������������������������������������������������������������������������������������������������������������������������������������������������������������������������������������������������������������������������������������������������������������������������������������������������������������������������������������������������������������������������������������������������������������������������������������������������������������������������������������������������������������������������������������������������������������������������������������������������������������������������������������������������������������������������������������������������������������������������������������������������������������������������������������������������������������������������������������������������������������������������������������������������������������������������������������������������������������������������������������������������������������������������������������������������������������������������������������������������������������������������������������������������������������������������������������������������������������������������������������������������������������������������������������������������������������������������������������������������������������������������������������������������������������������������������������������������������������������������������������������������������������������������������������������������������������������������������������������������������������������������������������������������������������������������������������������������������������������������������������������������������������������������������������������������������������������������������������������������������������������������������������������������������������������������������������������������������������������������������������������������������������������������������������������������������������������������������������������������������������������������������������������������������������������������������������������������������������������������������������������������������������������������������������������������������������������������������������������������������������������������������������������������������������������������������������������������������������������������������������������������������������������������������������������������������������������������������������������������������������������������������������������������������������������������������������������������������������������������������������������������������������������������������������������������������������������������������������������������������������������������������������������������������������������������������������������������������������������������������������������������������������������������������������������������������������������������������������������������������������������������������������������������������������������������������������������������������������������������������������������������������������������������������������������������������������������������������������������������������������������������������������������������������������������������������������������������������������������������������������������������������������������������������������������������������������������������������������������������������������������������������������������������������������������������������������������������������������������������������������������������������������������������������������������������������������������������������������������������������������������������������������������������������������������������������������������������������������������������������������������������������������������������������������������������������������������������������������������������������������������������������������������������������������������������������������������������������������������������������������������������������������������������������������������������������������������������������������������������������������������������������������������������������������������������������������������������������������������������������������������������������������������������������������������������������������������������������������������������������������������������������������������������������������������������������������������������������������������������������������������������������������������������������������������������������������������������������������������������������������������������������������������������������������������������������������������������������������������������������������������������������������������������������������������������������������������������������������������������������������������������������������������������������������������������������������������������������������������������������������������������������������������������������������������������������������������������������������������������������������������������������������������������������������������������������